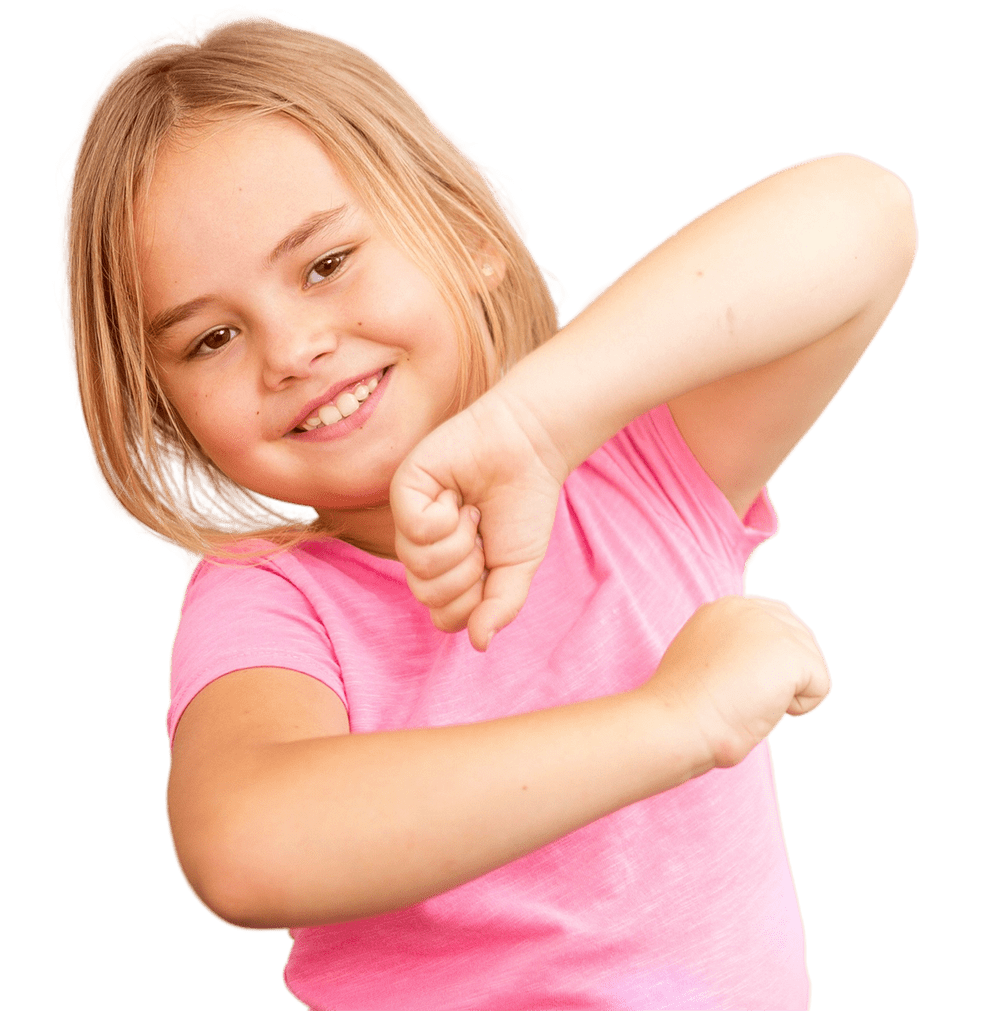 Enriching Classes Brighten
Your Child's Day
Get Them Singing, Dancing, And Moving In 45-60 Minute Classes
Bond While Your Little One Learns
Spend time connecting and building new memories with your child as they enjoy enriching new experiences and learn new skills. Get in on the action and giggle alongside them as they have hands-on fun.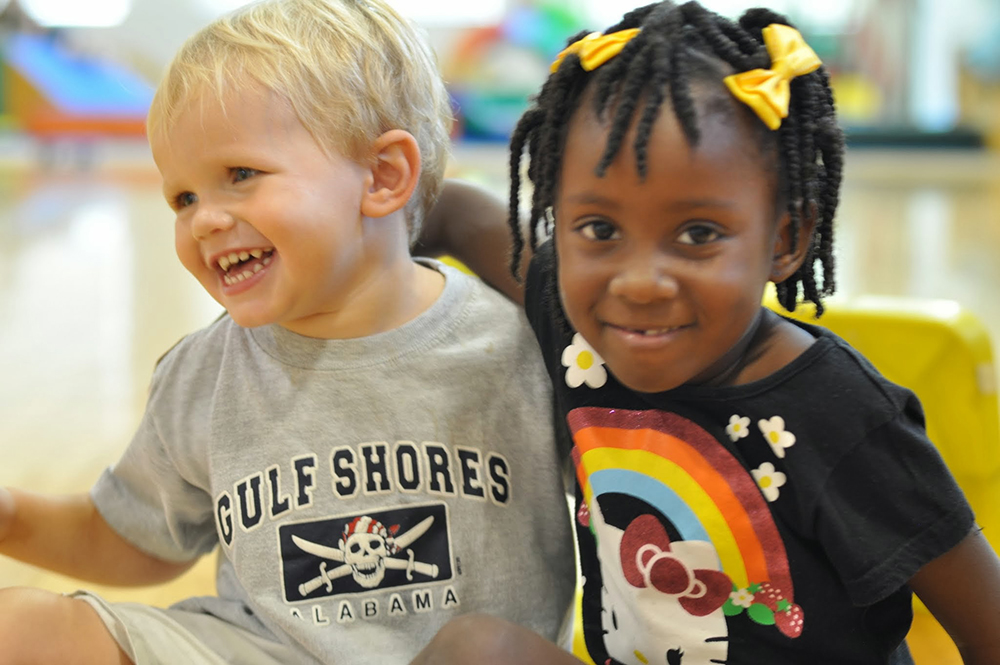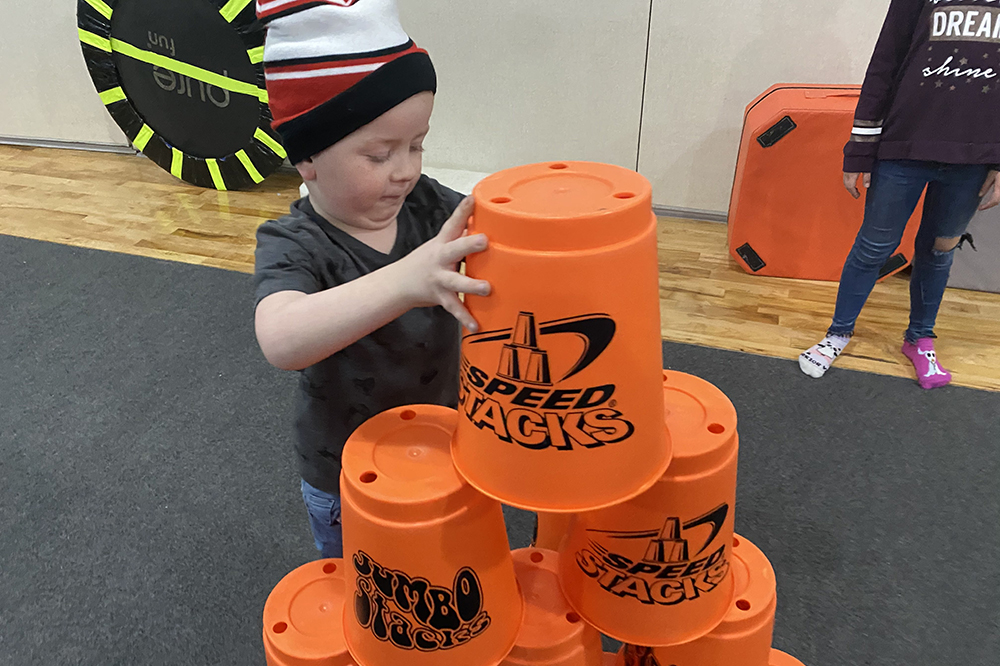 Fun Classes Boost Cognitive Development
Enhance your child's development, from physical to cognitive to emotional, as they move their body and bop along to a beat. Their motor skills will improve with each activity as their socio-emotional skills and brains get an enjoyable boost.
Talented Teachers And All Equipment On-Site
Simply show up to class with your kiddo, and we take care of the rest. Teachers have over 20 years of experience in music, dance, and gymnastics, and all of the equipment necessary to keep your child busy is already here.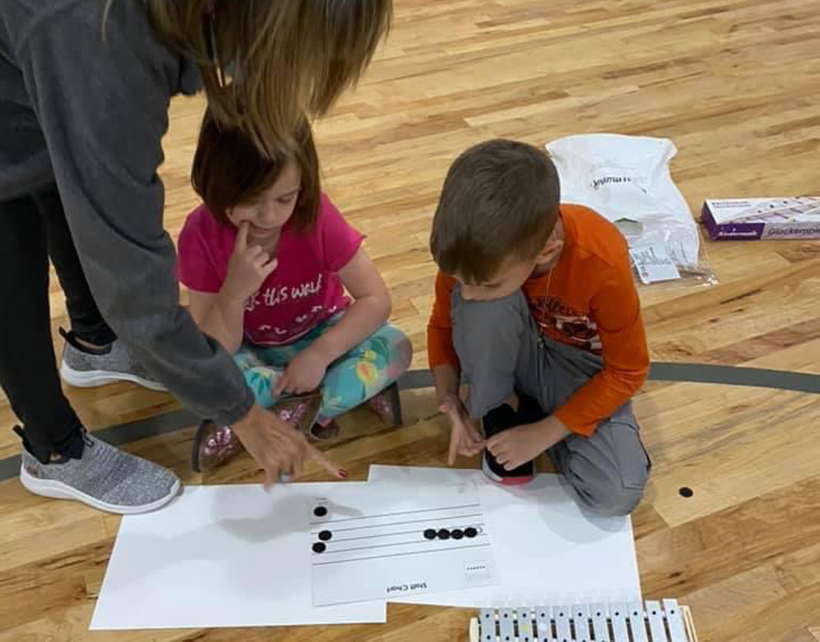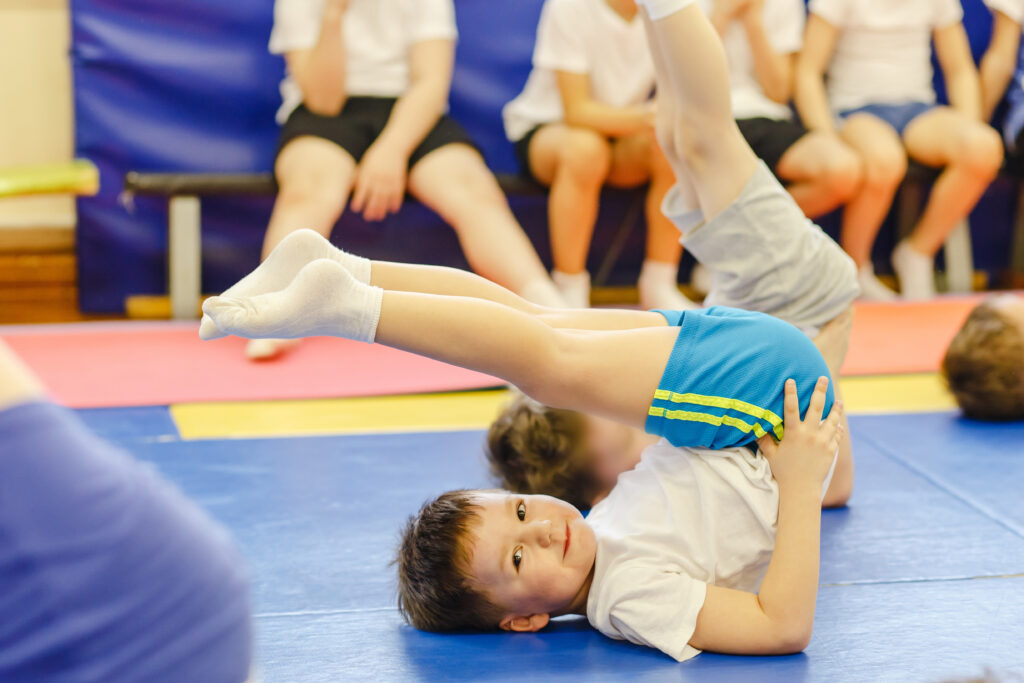 Extend Your Child's Day With Fun Classes
To break up a day of academic learning, your child benefits from activities that stimulate their creative side and encourage them to discover new interests. They look forward to their time spent singing, dancing, tumbling, and somersaulting!
Check Out All The Fun Classes We Offer!
Tiny Tumblers And Rock-n-Rollers Have Fun-Filled Days
Teachers provide confidence for your little one to take their first steps. Classes begin with an obstacle course where climbing, swinging, hanging, crawling, sliding and taking turns are part of your child's activities. Children learn basic gymnastic skills with rolls, beams, and bars and have circle time and songs. They advance to ball activities, parachute play, and fine motor play that keeps them agile.
10:00 – 10:45 Monday
Tiny Tumbers: with parent. Each class starts with a gymnastic obstacle course, swinging, hanging, balancing, crawling, sliding, and taking turns. We will introduce ball activities, parachute play, fine motor play, gymnastics, games to encourage critical thinking opoportunity to explore their environment through creative play. Each lesson is theme-based. 45 minute class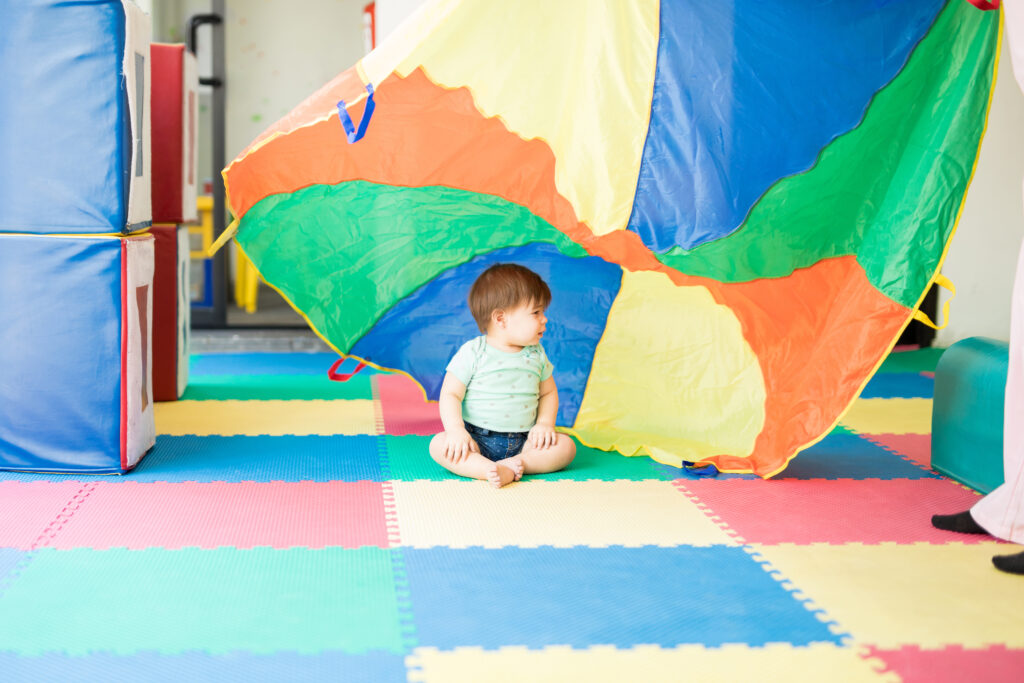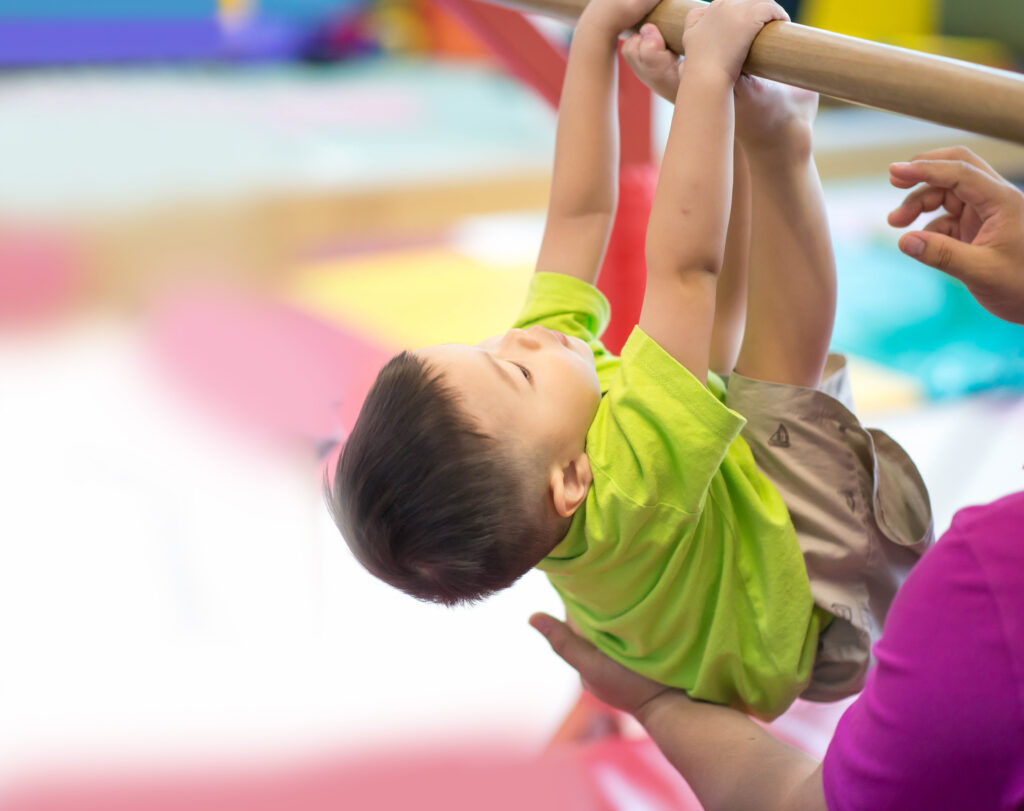 Gymnastics Improves Balance And Coordination
Your child is introduced to developmental gymnastics for FUN, not competition! They learn new moves on the beam, bars, floor, and vault, with each activity designed to increase flexibility and confidence throughout a 45-minute session. This class is without a parent.
11:15-12:00 Monday
Gymnastics (ages 3-5) without parent. Introduces developmental gymnastics for fun, NOT competition. Girls and boys, ages 3-7 years, will lean on beam, bars, floor, and vault. During the strength building portion energetic music is played to make more fun! Games are played to develop flexibility, and confidence. 45-minute class
4:30-5:30 Tuesday and Wednesday
Gymnastics (ages 4-7) without parent
See description above. 60 minute class
11:15-12:00 Wednesday
Jammin gym babies: newborn to 18 months
The best of both worlds, Kindermusik and Kids In Action. Cuddle and Bounce: Make babies first class musical! You and your child will experience instrument play, dance, exploration and together time. These 45-minute classes strengthen critically important early parent-child bonds and give you the opportunity to learn about your baby's early development, fine-tune your baby-communication skills. During the Kids In Action 45 minute class
One Full Week Of Music, Fun, And Expression
Kindermusik "on the road" camp re-creates the excitement and energy of family travels, singing in the car, making up sounds, or learning to play "I Spy." Children create their own magical world of imagination and play through exploration of musical instruments.
This is a 2-hour long class, without the parent, every day for 1 week.
Dates: June 28 – July 2, 2:30 PM -4:30 PM.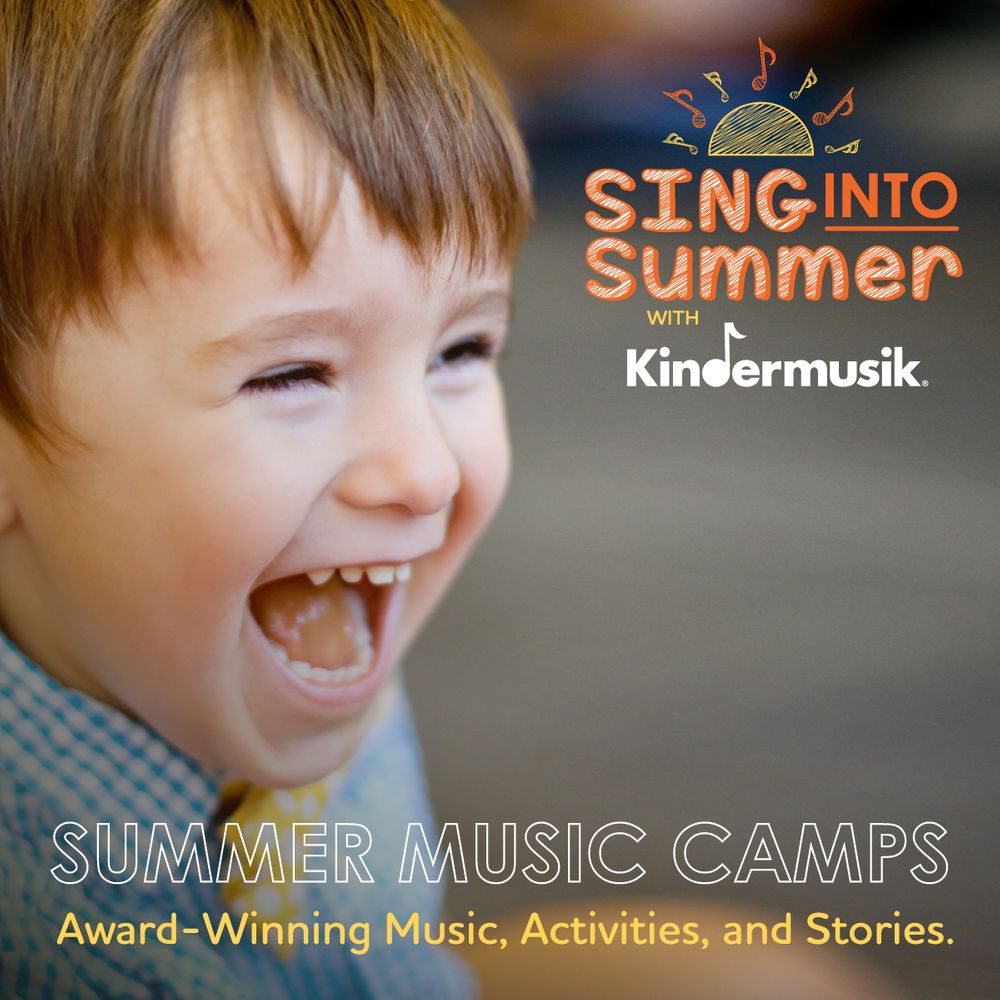 "Beach Days" And "Zoo Train" Provide Fun Music Enrichment
Kindermusik "Beach Days" and "Zoo Train" draws on the movements, sights, and sounds of creatures from the beach and the zoo.  Each lesson offers just the right balance of structure and spontaneity, group play, creativity, and individual exploration paired with gentle guidance.
11:30-12:15 Tuesday
Rockin Rollers (ages 3-5) without parent
Please see Tiny Tumblers Class for (above) for activities that will be performed on a more advanced level. 45 minutes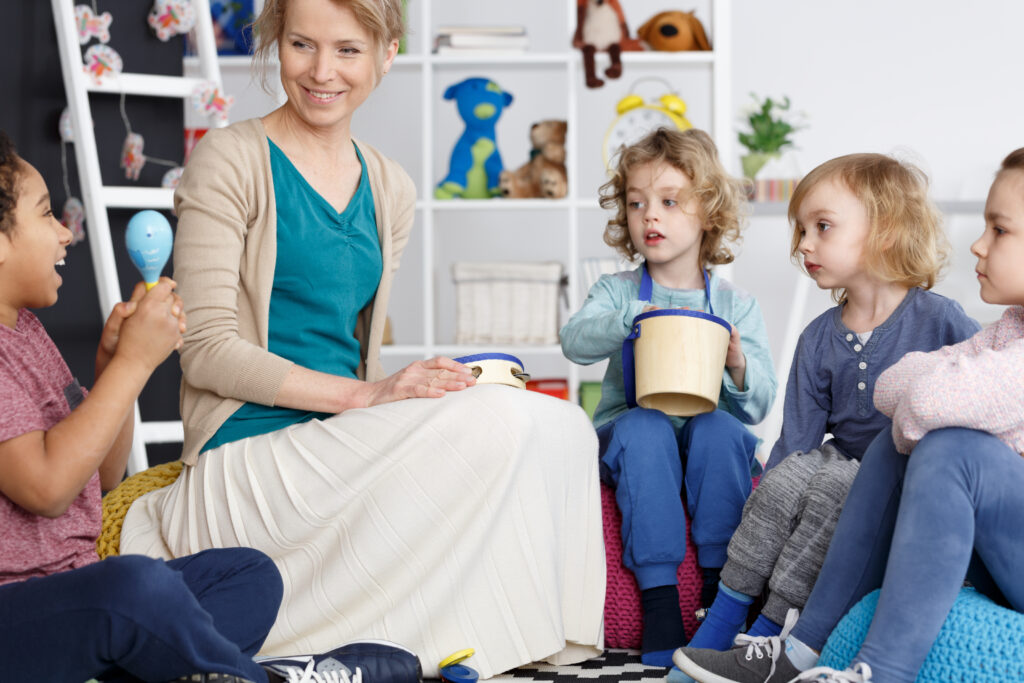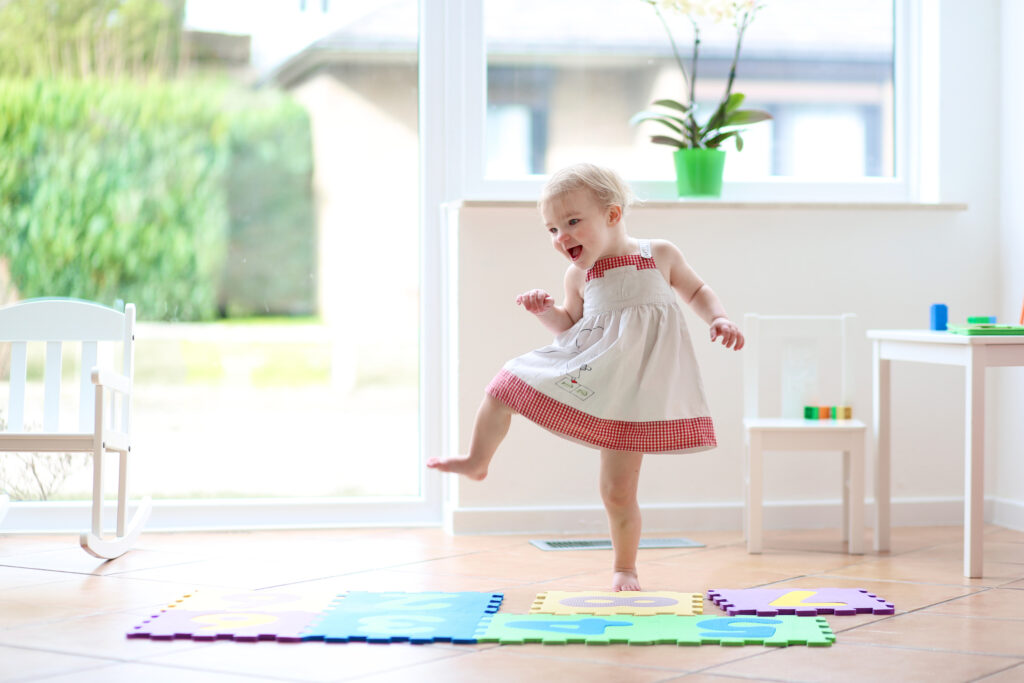 Movin' & Groovin' Keeps Your Child Active Now
Get your child moving! In this combo class of Kids In Action class and Kindermusik, children learn how to swing, hang, balance, crawl, slide, and take turns. Your little one grooves to Kindermusik as they engage in music and movement activities throughout this hour-long class.
10:00-11:00 Tuesday
Movin and Groovin 1- Sibling class (multiple ages) with parent.
This class is designed for those who wish to bring more than one child or for parents who prefer a mixed aged setting. A combination class of Kindermusik (Wiggle & Grow) and Kids In Action. Get your child/children movin! They will learn to hang, balance, crawl, slide, turn taking and fine motor play. Your child will be groovin with Kindermusik. Kindermusik will engage your child in music with and without instruments and movement in a variety of ways according to ages. 60 minute class

9:45-10:45 Wednesday
Movin & Groovin 2 – (ages 2-3) with parent
A combination class of Kindermusik (Laugh & Learn) and Kids In Action.
Your child will be grooving with Kindermusik. They will enjoy singing, dancing, instrument-play activities that are designed to promote cognitive development and cultivate early literacy skills. Get your child movin! They will learn to hang, balance, crawl, slide, turn taking and fine motor play. 60 minute class
10:00-11:00 Thursday
Movin and Groovin 3 – (ages 4-5) without parent
Enjoy Kindermusik and Kids In Action in a combined class. We engage your child in music and movement activities that also promote language, social and emotional skills, early math and early literacy, creativity and more. Plus, your child will learn basic music vocabulary and notation..all setting the stage for future school success and formal music lessons. Parents join the fun for the final class activities. Please refer to Rockin Rollers description (above) for the Kids In Action portion of this class.
10:00-11:00 Friday
Movin and Groovin 4 – (Ages 3-4) with parent
Combination class of Kindermusik and Kids In Action
Laugh and Learn
Open Play Group Burns Off Any Excess Energy
Free play is a time for your child to run around in open gym sessions consisting of a swinging obstacle course and trampolines. This 45-minute class is loosely structured and has the ultimate goal of keeping kids active.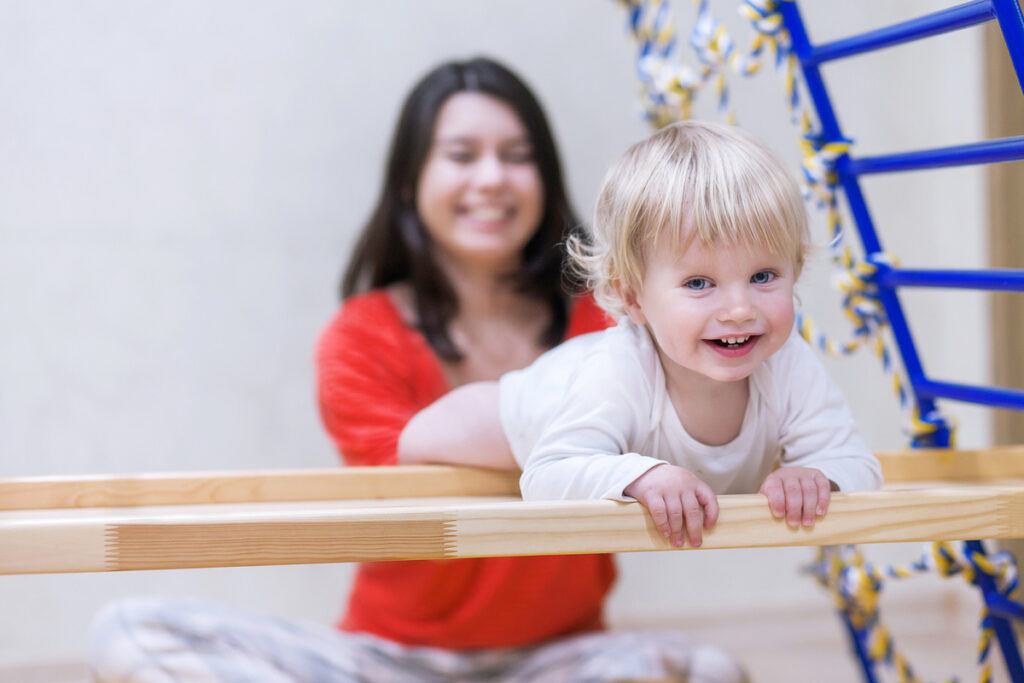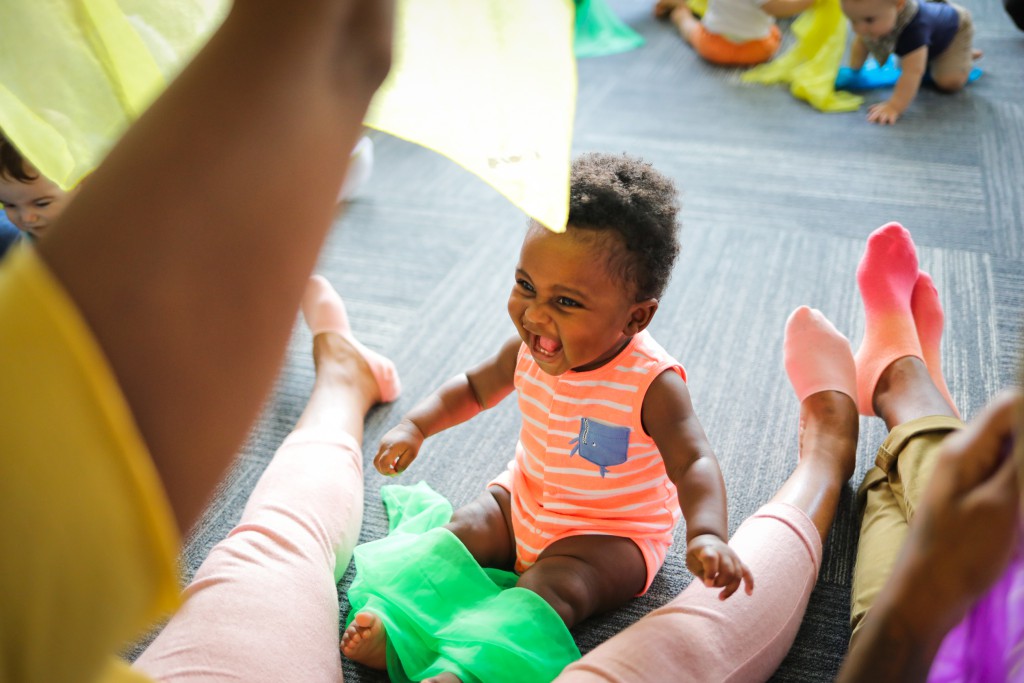 A Strong Focus On The Infant-Parent Relationship
Lap babies, crawlers, and walkers participate at their own level as they explore their worlds, bodies, and movement. See your child develop and hit important milestones right before your eyes with a program designed to support and encourage progress.
You Love Us, and We Love You Back!
What Our Parents Are Saying...
Kick-off your child's incredible
early learning journey